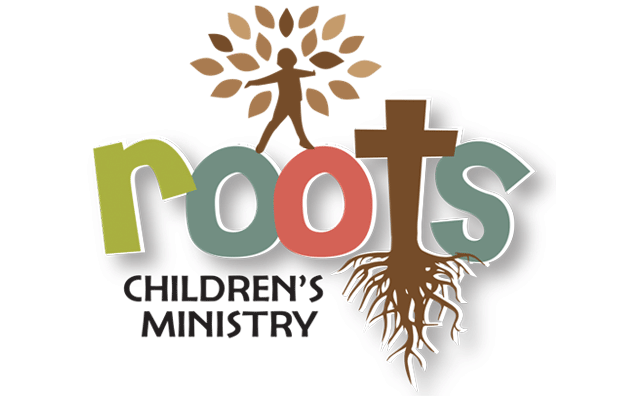 "Christ Through Us"
For more information email
Kelsey Henderson or Ashley Mutchler.
Our COVID-19 Kids Plan:
Join our Roots Kids Facebook Group to get regular updates!
Daily Blessings
By 10am Monday – Friday a daily verse will be shared on the ROOTS FB page. Please share this verse with your child(ren) as a daily blessing over them.
Monday's Challenge Activity Reveal
Each Monday we will be posting a video that will explain and invite your family to participate in our Weekly Challenge activity.
Tuesday's Craft Packs
On Tuesdays between 9am – 11am you can drive by the Children's Ministry building to pick up a "Craft Pack" and weekly home study Bible lesson. We ask that each family takes 1 lesson and 1 craft pack per child. There will be a clipboard to sign out materials ONLY so we know how many packs / lessons to make for the next week.
Wednesday's Challenge Activity
Starting at 6:30pm we encourage families to post videos and pictures on our ROOTS FB page of their Activity / Challenge. Ashley Mutchler will be going LIVE at 6:30pm and Kelsey Henderson will be going LIVE shortly after her (between 6:45pm – 7pm).
Sunday's Children's Church
Ashley Mutchler will be posting 2 sets of worship for kids on our ROOTS FB page by 9am on Sundays. One set for Toddlers – 2nd grade and one set for 3rd – 6th graders. Kelsey Henderson will be posting a video lesson each Sunday. Please check the comments in the posts for content.
Children's Ministry at Monte Vista Chapel exists so that each child would not only feel loved and valued by us, but also know they are loved and valued by their Heavenly Father. Our desire is that each child will know how to live for Him and know how to share Him with their friends. We thank God for every child that comes to MVC and every opportunity we have to introduce them to Jesus.
---
The purpose of our Sunday school classes is to help children to know Christ. Our teachers desire to develop a relationship with children to encourage them in their spiritual growth. Classes use specialized curriculum as well as games, songs, and crafts to teach the lessons.
30 months through Kindergarteners meet in the North Education Building (NEB) and are divided into five age-based classes. For those under 3, we use curriculum designed for children based on three foundational truths: God Made Me, God Loves Me and God is With Me. Children can be checked in to the following classrooms before both the 9 and 10:30 services.
| | | | |
| --- | --- | --- | --- |
| | 24 to 30 months | CMB | Monkeys |
| | 30 months to 3 years | NEB 117 | Giraffes |
| | 2 years from Kindergarten | NEB 116 | Rabbits |
| | 1 year from Kindergarten | NEB 111 | Pandas |
| | Kindergarten | NEB 110 | Zebras |
9:00am
1st–6th graders meet in CMB 232 for a lesson in the story of God's love for His people from Genesis to Revelation using the TRU Story curriculum.
10:30am
1st – 4th graders join their parents in the Worship Center for worship and are dismissed to children's church with a blessing prior to the sermon. There, they learn about a piece of the "Big God Story" and how much He loves them.
1st – 4th graders gather in CMB 232.  They will also have opportunities to engage in small groups and a variety of hands on activities.
5th – 6th graders stay with their parents in the worship center for the summer and will return to The Rock, August 19.