Roots Children's Ministry
Birth - 6th Grade
Children's Ministry at Monte Vista Chapel exists so that each child would not only feel loved and valued by us, but also know they are loved and valued by their Heavenly Father. Our desire is that each child will know how to live for and share God with their friends. We thank God for every child that comes to MVC and every opportunity we have to introduce them to Jesus. As our children's ministry team examines and navigates current CDC and state guidelines for COVID-19, we are continuously working to provide safe, fun, and exceptional ministry opportunities for children.
Learn More
Join Facebook Group
January Opportunities
January 20th at 6:30 pm: Paint with Lisa on Zoom! Register HERE 
January 27th at 5:30 pm OR 8:00 pm: Parent Information Night on Zoom Register HERE
Sunday Morning In-Person
The CMB (Children's Ministry Building) is open as space for families to participate in the Worship service at 9:00 am. Tables are distanced for families to view the service on the "big screen" and craft kits/study & doodle activities are available for children.
The nursery is open during the 9:00 am worship service for children ages 3 months to 24 months. For inquiries regarding the nursery contact Amanda Thomazin. 
Sunday Morning Online
Pre-K – Kindergarten: Ashley Mutchler will be posting weekly teaching videos on the ROOTS Facebook page.
1st & 2nd Grade: Amanda Thomazin will be posting teaching videos on the ROOTS Facebook page.
Weekly Craft Packs
On Tuesdays between 9 a.m. and 11 a.m., drive by the Children's Ministry building to pick up a craft pack and weekly Bible lesson. We ask that each family takes one lesson and one craft pack per child. 
Upcoming Mid-Week Opportunities
Wednesday Night Children's Ministry will launch in-person gatherings for elementary-age students on February 3rd, from 6:30pm-8:00pm. In an effort to accommodate both federal and state COVID19 guidelines, grades will be rotating their attendance. Social distancing and mask-wearing are to be observed.  While this will be a "drop-off" opportunity, please accompany your child(ren) to their class in the CMB.
February 3rd:    1st – 2nd Grade
February 10th:   3rd & 4th Grade
February 17th:   5th & 6th Grade
February 24th:   1st – 2nd Grade
March 3rd:          3rd & 4th Grade
March 10th:         5th & 6th Grade
March 17th:          1st – 2nd Grade
March 24th:         3rd & 4th Grade
March 31st:           5th & 6th Grade
Child Dedications
Monte Vista Chapel values children as equal participants in the body of Christ. We believe that all children are created in God's own image and are a gift from Him (Gen. 1:26; Psalm 127: 3-5). We desire to partner with parents and legal guardians in raising their children in a way that puts Christ's love on display. This gives children the opportunity to experience God's goodness and truth.
We recognize that child dedications do not grant a child salvation —God's love and grace allow each individual to make the decision to follow Christ for themselves (John 3:16; Acts 4:11-12; Romans 10:9-13). Therefore, a child dedication is simply a public declaration of a parent or guardian's desire and devotion to pursue the following as they raise their children to do the same:
Grow in a love and trust in God above all else
Follow the model and teachings of Jesus
Gracefully obey and cooperate with the Holy Spirit
Participate in the kingdom of God
In addition to the parents or legal guardian making a declaration, the Monte Vista Chapel Family will affirm the their desire and also commit to partner alongside the family.
Contact Kelsey Henderson for additional information or to request a dedication.
Tru Clubs
Tru Clubs is our mid-week children's program and is an extension of ROOTS Children's ministry program at Monte Vista Chapel. We create environments that nurture each child's journey in learning and following Jesus. We teach God's word in a way that exposes God's grand narrative with Jesus as the central character while inviting each of us to participate in the continuation of God's story. In addition to reading and learning from the Bible, we also believe that building relationships with other Christ followers provides us with opportunities to grow closer to God and to become more like Christ. It is our hope that children who participate in Tru Clubs would walk away believing that they are known and deeply loved by God and that following Him is the best way to live.
Currently we are unable to offer this program but look forward to making it available again in the future. Until that time please consider getting involved with the other activities that are listed above.
Kelsey Henderson
Elementary Children Director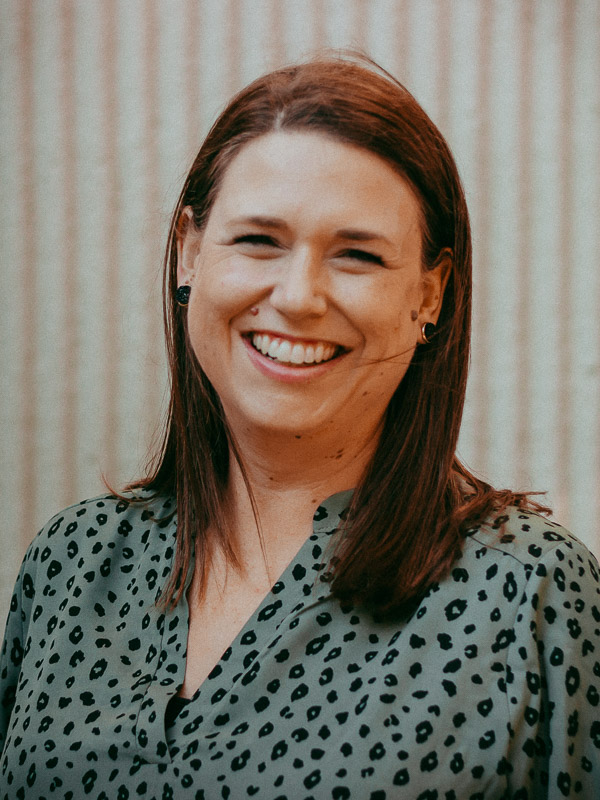 Ashley Mutchler
Early Childhood & Preschool Director
Amanda Thomazin
Nursery Director